Improving Your Chance to Hit the Jackpot
How to win at slots is the question that's been on people's minds ever since the game was invented back in the 1800s. Over the years, the game has evolved from mechanical fruit machines to online slot games. However, there's one thing that always remains the same – slots are a game of chance.
Such, these games have nothing to do with skills. You cannot master a technique that would bring you a fortune on slots. Instead, the only thing that decides whether you're going to win or lose is luck. This, however, doesn't mean that you can't improve your chances of winning.
With an understanding of the principles of the game, you should be able to see what actions lead to success and which take you to the path of doom. This is why the answer to the question of how to win at casino slots is to learn as much as you can about the game. Let's start your slots education by explaining how these games work!
How Do Slots Work?
To learn how to beat slots, first, you need to know how these games function. Same as any other casino game, slots also come with their own sets of rules. However, unlike most other games, the rules of slots depend on who's made the game. Different slot games come with different rules. And those differences are sometimes drastic! Still, the basics are the same everywhere – you win when you get a winning combination of symbols on the reels.
However, not all the symbols are worth the same. Plus, some of the symbols can transform themselves into other symbols. Others bring prizes on their own, while there are also some that trigger bonus games.
What constitutes a winning combination is something that depends on the rules of the game, but also on the number of reels and paylines. To learn more about all these things, the best thing you can do is give a read to our How to Play Slots page.
However, even if you've mastered the rules of the game, there might be some terms you're not familiar with. These terms can help you understand your real chance to win at slots. What we're talking about are things like the following:
Tips on How to Win at Slots Every Time
First of all, you need to understand that it's impossible to win every time. Winning at slots all the time would mean putting an end to the online casino business. You'd take all of their money, forcing them to go bankrupt.
However, despite not being able to win 100% of your slots adventures, you can certainly improve your current score. If you're an average player, the chances are that you haven't made a fortune from these games. The bad news is that most players do not make their gambling dreams come true. The good news, however, is that tricks to winning on slot machines actually exist.
The secrets to winning on slot machines, however, might not be what you have in mind. If you're looking for a code that would unlock big-money prizes, we got to disappoint you. That's something you are not going to find here or, in fact, anywhere on the internet. It's safe to say that whoever is claiming to know a hack for unlocking slots winning is a liar.
What we can provide you with are useful tips on how to win at slots, based on the knowledge that we've gathered from being in the online gaming business for years. So, here they are!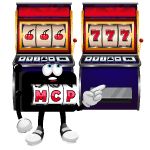 Pick the Best Slots to Play!
In short, the best slots are those games that are available at best online casinos. If you decide to play slots at a shady casino, you're at risk of not getting your winnings. On the other hand, the best casinos have great payouts track-record, even when big figures are concerned. Such casinos also tend to have "generous" slot games in their game libraries, that is, those games that have a high RTP (return to player) percentage.
Know Your Slot Game!
Different slots come with different rules, so even if you have some experience with these games, it doesn't make you an instant expert for every single slot title. Learning the rules of the game you wish to play is of enormous importance. Otherwise, you might end up making costly mistakes without even realizing it.
Plan Your Slots Budget!
If you play slots long enough, you are going to win. The question is whether your win will compensate for all the losses. As you don't have infinite resources, you better plan your budget carefully. A wise decision would be to allocate an amount that should not be larger than what you can afford. This way, if you end up losing, you're not going to feel too bad about it.
Remember to Have Fun!
How to win at slots turns into a philosophical question once we remind ourselves that money isn't everything. In Epicurean philosophy, the meaning of life is to have fun. Whether you win or lose at slot machines doesn't matter much as long as you've had a lovely time playing the game. Luckily for you, online slots these days are incredibly entertaining, with some super-exciting themes, breathtaking visuals, and plenty of interesting in-game features.
How to Find World's Highest RTP Slots?
When people discuss how to win at slots every time, most tend to focus on the RTP. The percentage of money that's paid back to the players certainly plays a significant role – the higher the RTP percentage, the better are the slot machine odds.
For example, with the slots that have the RTP in the 90s, the chance that you will win at least something is pretty high. Likewise, the slots with the RTP around 75% pay-out only three-quarters of the total money wagered. So, why would anyone play those games?
The answer lies in the fact that those slots might have bigger jackpots. With high-RTP slots, you might have a better chance to win, but if you do, your winnings might not be too impressive. Slots that don't pay-out too often, on the other hand, might have jackpots that are measured in tens of thousands of dollars.
How to Win at Slots With Progressive Jackpots?
Some online casinos have slot games in their offer that come with progressive jackpots. What this means is that the jackpot is not fixed. Instead, it changes all the time. The amount you can win by hitting the jackpot grows continuously as the players keep wagering their money on the game. When someone finally hits it, the jackpot goes back to its initial sum.
Your best shot at hitting the main prize is to play it only when you think the jackpot is overdue. If it's been a while since someone's hit the progressive jackpot, it's a clear sign that the money is on its way. This, of course, doesn't guarantee you're going to be the lucky winner, but you can always increase your chances by playing the progressive slot more often.
Slot Bankroll Management
To increase your chance of winning a spin, you need to increase the number of paylines. This, however, would increase your total stake. In turn, this means that you could end up losing everything in one go. The trick is to find the golden ratio between bets and paylines. A general rule is to set the bets in such a way that even if you lose every single time, you would still be able to spin the reels for at least 50 times.
For example, if your slots budget is $100 and you're playing 20 paylines per spin, your bet size should be no more than $0.1 per payline. This way, you'll be betting $2 per spin, which on your budget equals to 50 spins minimum. We say "minimum" because you're likely to hit some winning combinations in those 50 spins, thus adding more money to your slots budget.
Best Strategies for Big Slot Wins
There are many slots strategies out there, the answer to how to win at casino slots also depends on how much money you're prepared to invest. Some gamers believe that you can't win big money without betting big money. The other school of thought is that the road to success is online slots is to build your fortune slowly, starting with cents.
High-Roller Slot Machine Strategy

Imagine a scenario in which you hit a 1,000x jackpot but on a payline bet of only 1 cent. You'd kick yourself, right? Well, this is the reason why high-rollers believe that the only way to win big money on slots is to cover all the possible paylines, wagering hundreds of dollars per spin.
Penny Slots Playing Strategy

Slots bets as little as $0.01 per spin are often referred to as penny slots. High-rollers often use this term in a sort of derogatory way, but the fact is these games come with a decent winning potential. The reason behind this is you can play them much more frequently than high-stakes slots.
Short Guide on How to Win at Slots With Free Spins
Both high-stakes slots and penny slots require you to gamble your own money. But, what if we told you there is a way to play slots without risking your money? You can play slot games with real-money prizes for free! How? By taking advantage of Free Spins bonuses!
It's safe to say that most online casinos give away at least some sorts of bonuses as an incentive for new players to sign up and/or keep coming back. In most cases, those deals come in the form of match deposit bonuses, but sometimes, casinos do decide to reward their players with the so-called No Deposit Bonuses.
These deals usually come with Free spins that you're meant to use on a specific slot game. To grab the offer, you just have to enter the right promo code.
Frequently Asked Question